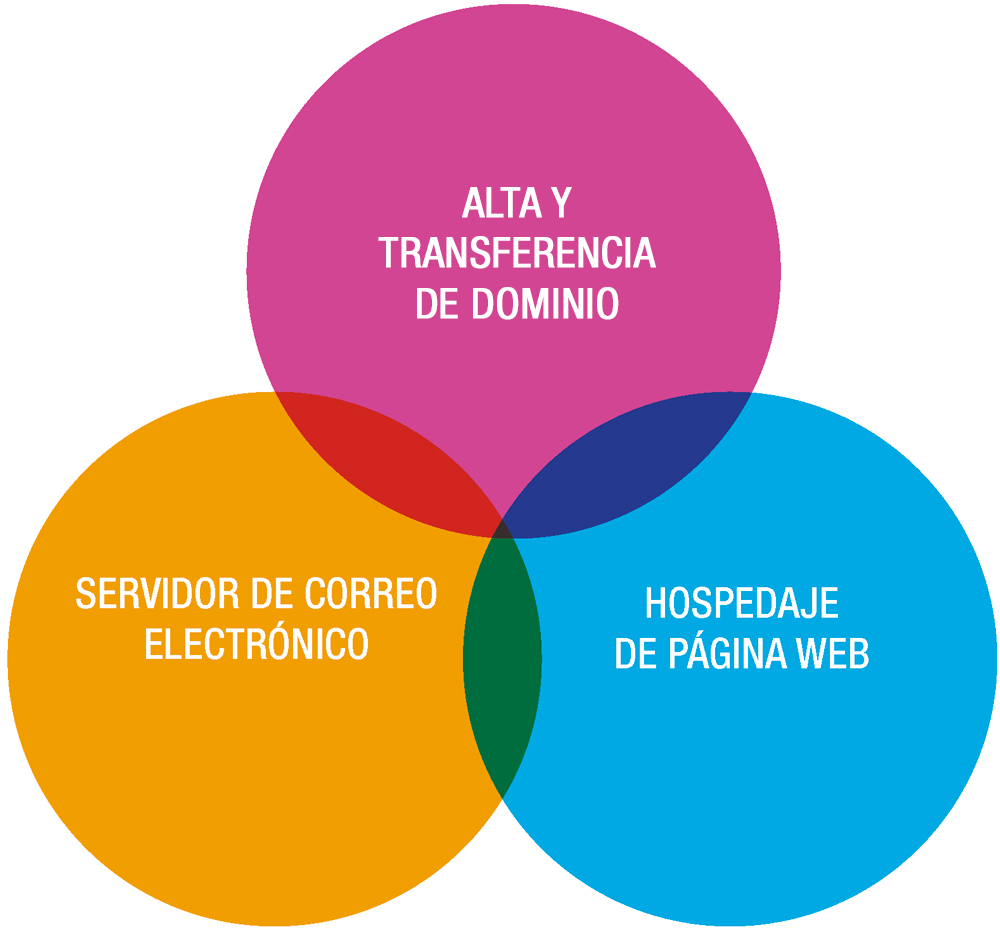 It is a basic service for those users who decide to host their website on our servers.
The mission of this service is to provide a powerful, secure, stable hosting system with guarantees of use .
Includes:
Registration or domain transfer management
5 Gigas space to host your website
10 email accounts
Administrator panel.
I'm interested
It is a Design and Creation service for commercial or brand identification, because your image speaks of you, if it does not show how it is lost part of the perception of its surroundings.
Designing a logo means transmitting instant recognition of your brand, that's why we make your logo totally original and capable of representing the main ideas of your company.
The mission of this service is the creation of a professional logo full of meaning, created to meet the needs of your company according to your personal preferences.
I'm interested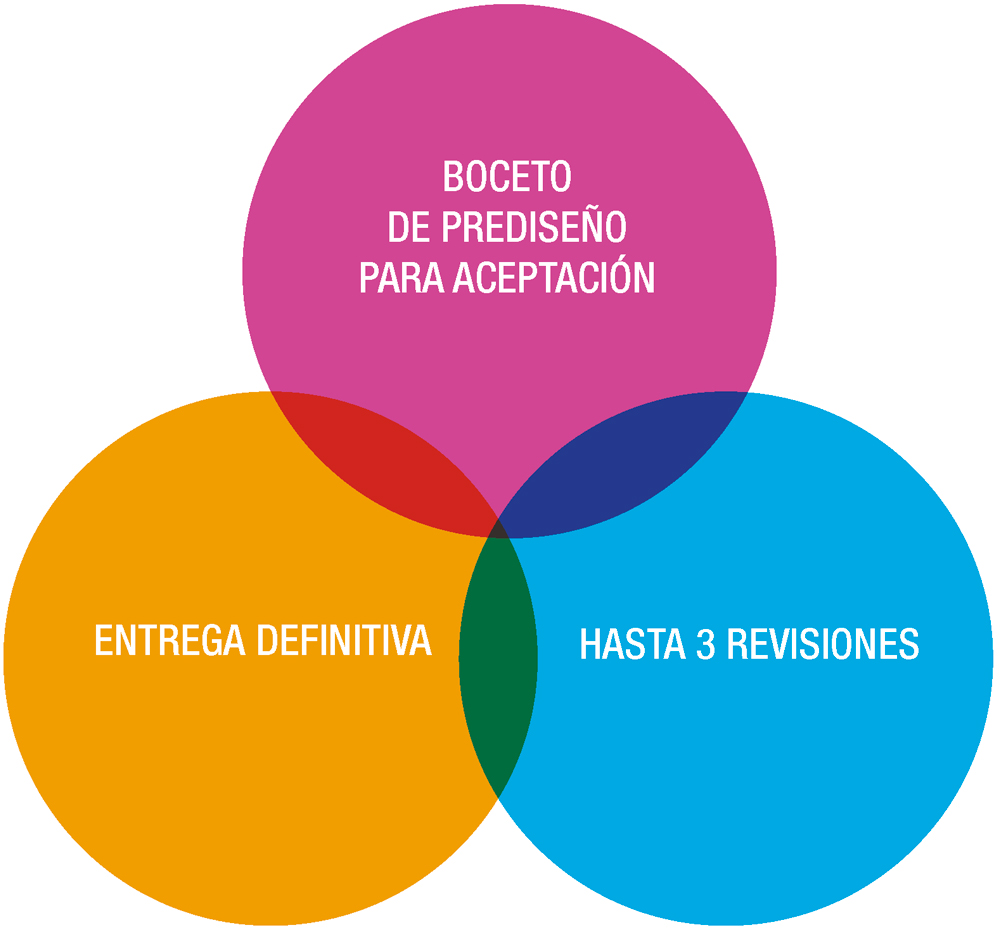 It is a service that provides your visual identity and that seeks to direct the perception that you have of your company, composed of fixed and variable elements, ( color palette, type of letters or images, etc,) which aim to achieve the positioning of a brand or company within the market and against the competition.
A corporate image is designed to be attractive to the public, so that the company can provoke an interest among consumers, create a hollow in its mind, generate brand wealth and thus facilitate sales of
product and services The corporate image is the way in which the company transmits who it is, what it is, what it does and how it does it.
The mission of this service is to achieve the visual hegemony of your business and its organized perception, created to give the value your business and brand deserves.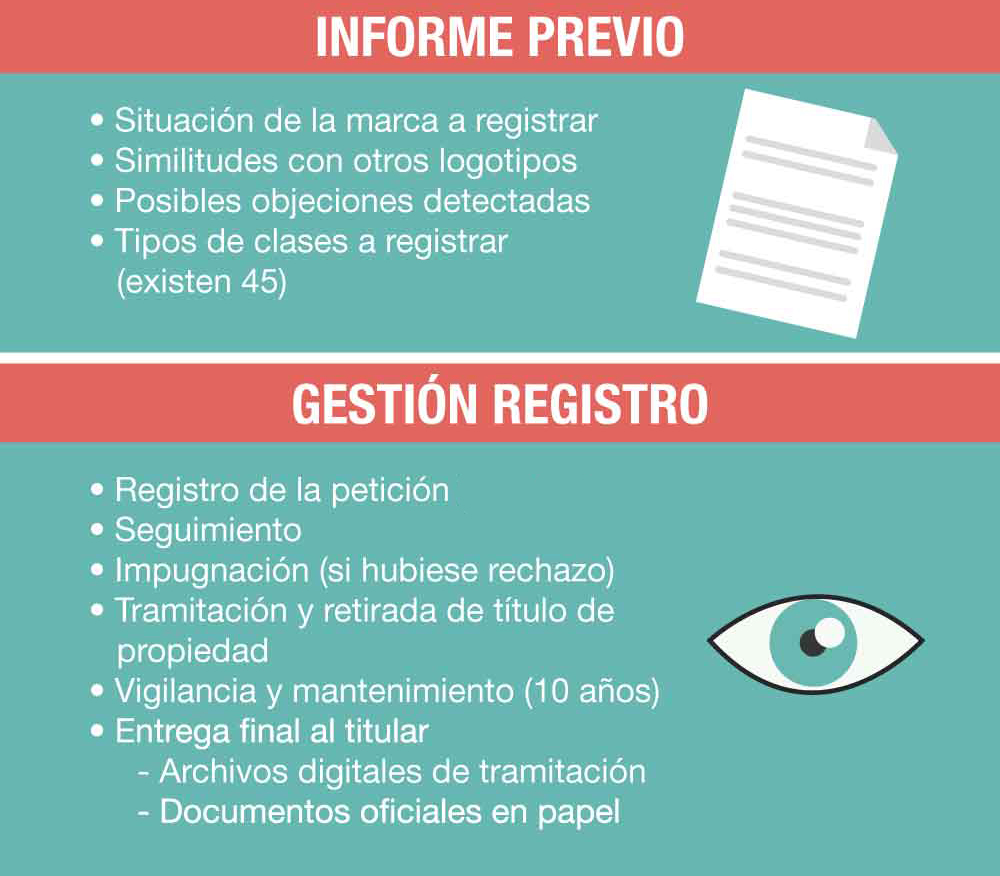 It is a service that seeks the assurance and guarantee towards your clients of your personal or corporate identity.
Protect your source of income and at the same time give value to the identity and recognition that you have worked for years or want to forge at the beginning of your activity is more important than it seems.
The mission of this service is secure your competitors against the use of your commercial image and recognition and protect you against future invasive actions of third parties that intend to clone your business name or activity under the same logo.
Estoy interesado
Adaptation to the Data Protection Law a service that will ensure the processing of personal data of your company, workers, suppliers, customers or patients.
We will adapt your LOPD , we will notify the Spanish Data Protection Agency and of course you will have the necessary tools to manage it yourself.
You can consult any information related to the relationship and data processing.
Create commitment and confidentiality contracts with your suppliers and suppliers.
Generate legal texts to introduce in specific documents.
You may notify the AEPD of any related incident.
Estoy interesado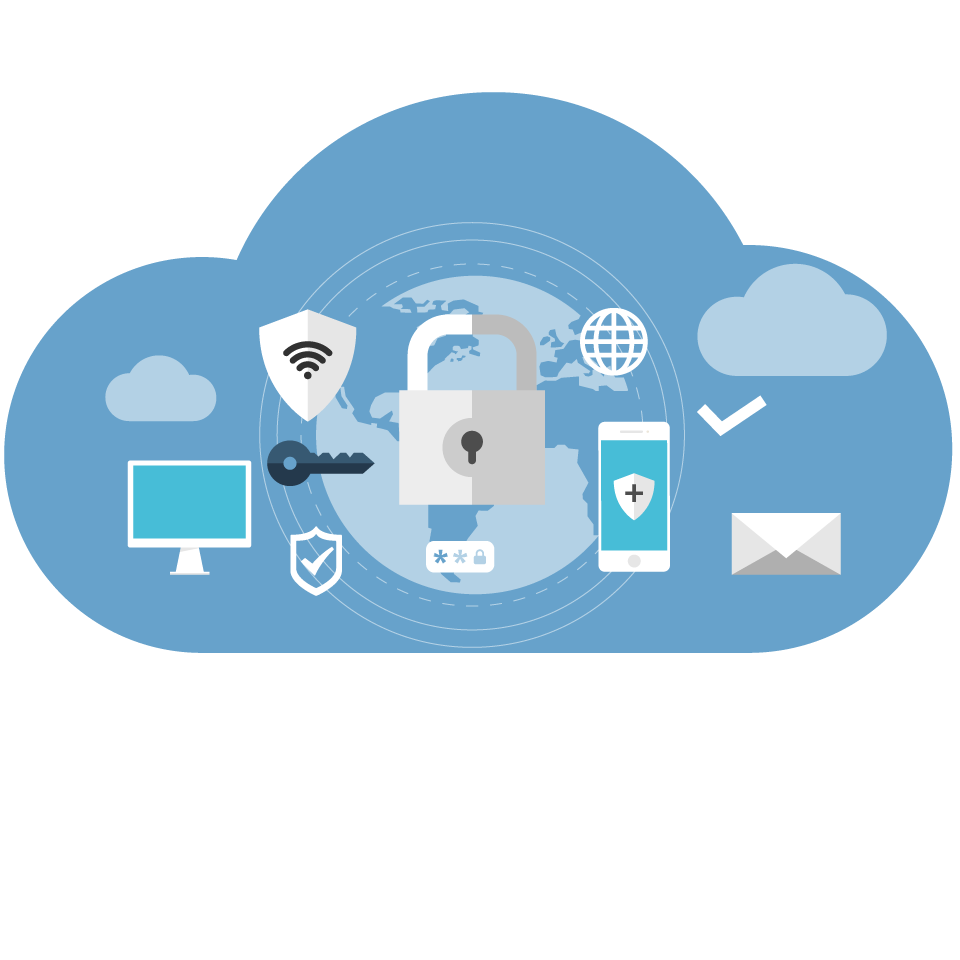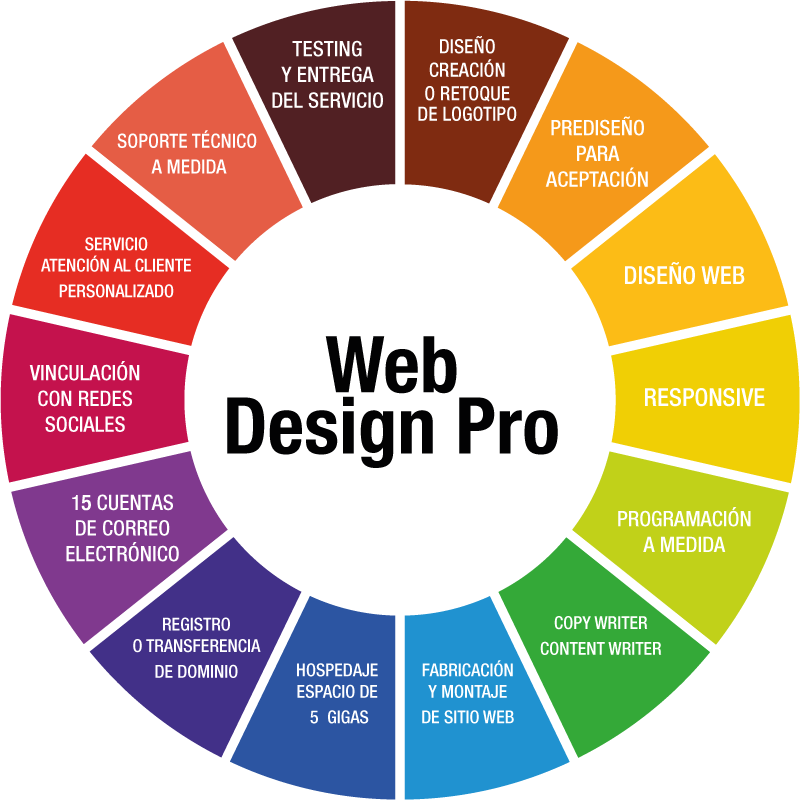 It is a service of creation of a customized web page , oriented to demanding companies that require a completely customized customization and without a structural limitation as far as to design and content spaces.
You will have all the specialized professionals so you don't have to worry about how and where to get the necessary resources to give the professional and business touch you are looking for.
The mission of this service is to offer an advanced and definitive solution , which really fits the business concept, needs , contents, structures and vision of the objective.
Estoy interesado
It is a website creation service aimed at selling commercials, for companies that want to expand their presence on the Internet and next to their website current or new, link a site to sell your products or services.
You will receive a pre-design based on the content you provide to manufacture your online store. Always offering continuous contact to achieve the perfect design and to the client's liking.
The mission of this service is to offer a professional and assisted solution , to establish a virtual site in which to offer the sale of the company's products.
Estoy interesado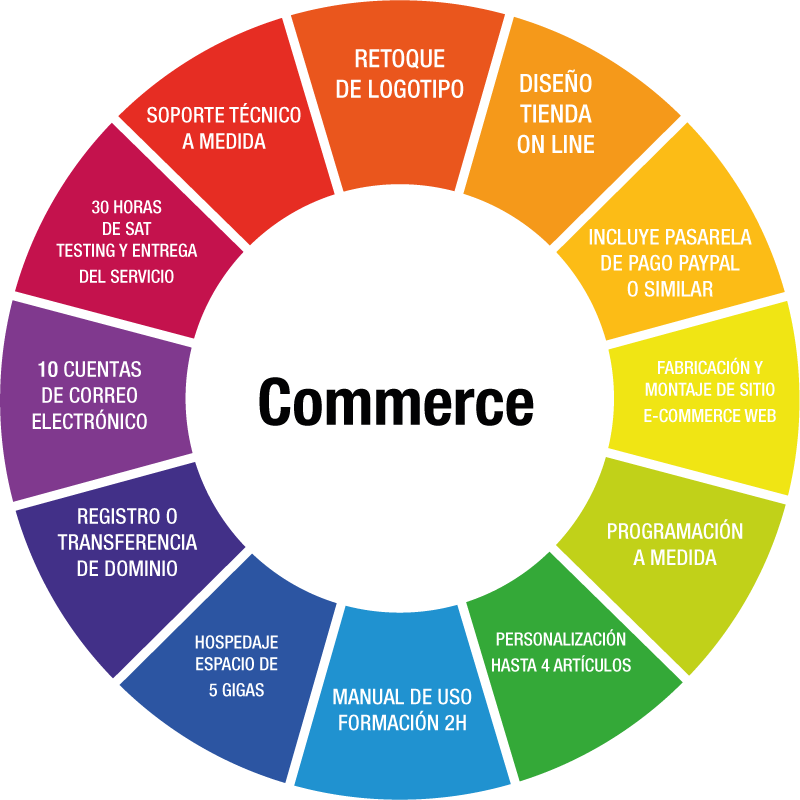 It is a service oriented to communicate through social networks. 80% of companies that are in Social Networks improve the visibility of their brand, getting 96% more links to their website. Opening or keeping active your business profiles in Social Networks can help you increase the interest of your audience. Reach new potential customers.
It will reach new potential customers, increase your company's reputation, improve communication with your customers, get more traffic to your website and enable you to promote your products
or services
The mission of this service is to promote the socialization of its virtual environment and maintain the interest linked to other spaces related to your company.
It's a mass communication service towards a high volume of email accounts. Oriented to companies and organizations that carry out promotional events or want to publicize or massively promote their product or service.
It establishes a tool for sending mass emails to its customers or a database of authorized contacts (according to regulations), however its presentation and the way to establish the Communication strategy is what will make the difference of being read or simply being rejected or not received.
The mission of this service is to offer an advanced solution for the proper design of an email marketing campaign and recruitment .
I'm interested