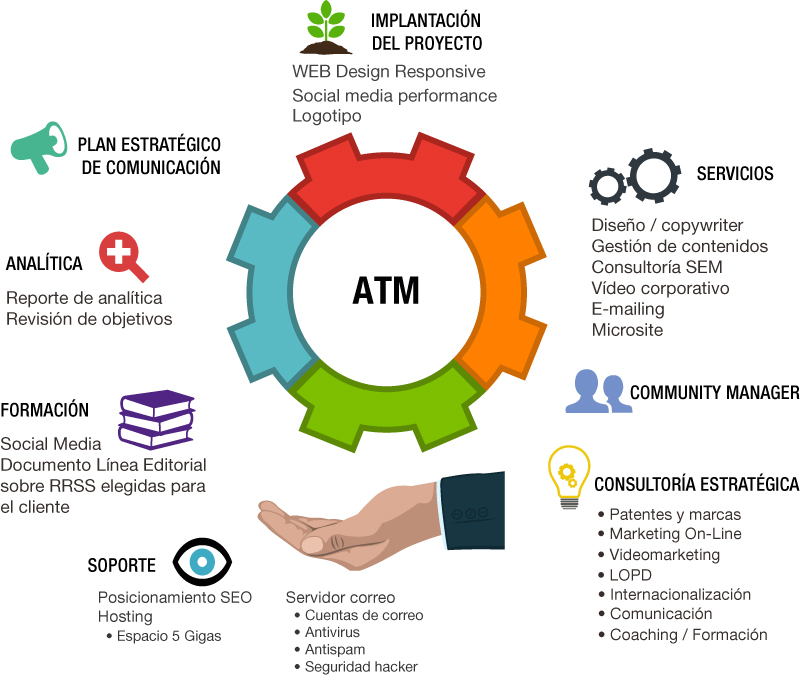 We apply and put into practice all our knowledge based on the consulting and communication, providing the necessary support in the daily support together with the strategic contribution , in an environment that offers us infinite possibilities and in which we must have prominence.
Centraliza offers a customized service , grouped into a complete set of structured tools and protocols to give greater visibility, promotion >, recognition and content to your project.
It is specially designed to meet the needs of any field of company, personal brand or institution , offering online results to the previously set objectives from a previous study of your needs .